Zhejiang University of Science and Technology, China
ABOUT ZHEJIANG UNIVERSITY OF SCIENCE AND TECHNOLOGY (ZUST) PROGRAM
Zhejiang University of Science and Technology is a multi-disciplinary full-time regular university under the direct guidance of Zhejiang Provincial Government, which focuses on engineering with additional disciplines in arts, management, science, and economics
ZUST has two campuses. Xiaoheshan Campus is located in the historical and cultural city – Hangzhou, the capital of Zhejiang Province, one of the most prosperous provinces in China. As one of the most beautiful cities in China, Hangzhou boasts various charming scenic spots, rich history and culture, as well as strong economy. Anji campus is situated in Anji county which won the United Nation Habitat Scroll of Honor Award.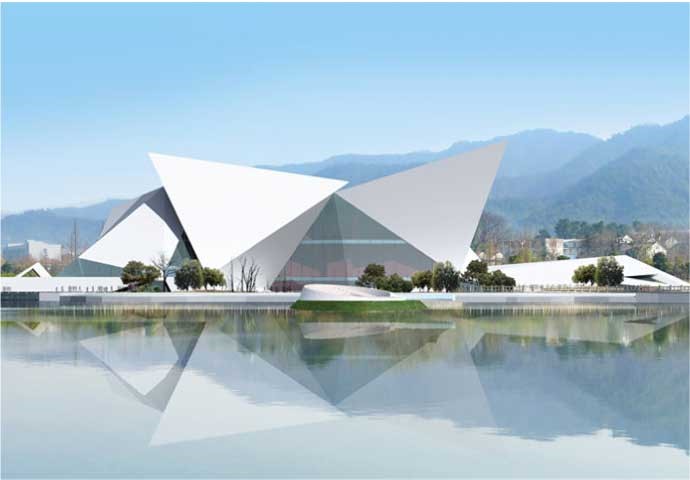 WHY ZHEJIANG UNIVERSITY OF SCIENCE AND TECHNOLOGY (ZUST)?
ZUST has been designated as the pilot institution of Chinese-German cooperation in the area of ​​application-orientated talent cultivation by the Ministry of Education. Up until now, ZUST has successfully established cooperative relationships with 76 universities in Germany, USA, Italy, UK, Australia, France, Japan, Korea, Holland, Belgium, Romania, etc. ZUST is still making efforts in the development of international cooperation in the areas of faculty and student exchange, re  search and degree programs.
ADVANTAGE OF STMIK LIKMI – ZHEJIANG UNIVERSITY OF SCIENCE AND TECHNOLOGY (ZUST) PROGRAM
Through STMIK LIKMI pathway program, students will study in Bandung for 2 years, and then continue to ZUST for 2 years. With this study scheme, students will saving tuition and living cost in China, but still get the Bachelor degree from ZUST after they finish their study.
Graduates leave the Digital Media Technology program prepared to enter the professional world and are welcomed by employers. They can engage in various digital media application fields like digital video post-production, animation production, web programming, game programming, interactive multimedia system design, mobile device programming, and information system management. These companies include NASDAQ: NETEASE, TENCENT, ALIPAY, MOGUJIE, STATE STREET CORPORATION, HUNDSUN, INSIGMA, DAHUATECH, CCTV and other well-known firms.
BACHELOR DIGITAL MEDIA TECHNOLOGY (DMT)
The department of Digital Media Technology (DMT) provides its students with the skills necessary to succeed in their chosen career path. Students enrolled in this  program work hard to combine technical and aesthetic skills in preparation for an industry that requires both.
DMT aims at cultivating talents with excellent professional quality, who are able to systematically master the theoretical knowledge, practical skills and methods of   digital media technology, and have the ability to design and develop digital media productions. Classes include Photography, Web Development, Video Production, Animation, Interactive Design, App and Game Development. Teaching real world application, at least 40% of class time is spent on applied learning with a focus on industry try standard practice. These trainings help students grasp core technologies of digital media and acquire artistic creativity in digital media technology, and provide the students with the skills necessary to succeed in their career.
Main courses
Foundation of Art

Photography Technology

Video Directing and Production

Interactive Multimedia System Design

Mobile Device Programming

Digital Video Post Production

Web Design Program

Game Design and Development \

Database Design

2D Animation Design

3D Animation Design
About STMIK  LIKMI

STMIK LIKMI is a leading higher education institution in Bandung, West Java, which was founded in 1985. STMIK LIKMI is a pioneer of educational institutions in the field of information technology in Bandung. STMIK LIKMI is also the first private higher education institution in West Java to offer a postgraduate program in Information Systems.
Currently STMIK LIKMI offers various study programs related to information technology and business, namely: Bachelor of Information Technology (with a choice of areas of expertise: Graphic & Multimedia Design, Software Engineering, and Network Engineering), Bachelor of Information Systems (with a choice of areas of expertise: ITPreneurship, Business Management, Digital Accounting and Information System), as wellMaster in Information Systems.
STMIK LIKMI not only has a good reputation in information technology companies in Indonesia, but also in universities abroad. STMIK LIKMI also offers international undergraduate degrees in collaboration with several partner universities, namely:
Bachelor of IT from RMIT University, Australia

Diploma of Commerce from Canning College, Australia

Bachelor of Commerce from Curtin University, Australia

Bachelor of Business from Melbourne Institute of Technology, Australia

Bachelor of Networking from Melbourne Institute of Technology, Australia

Bachelor of Engineering Technology from Melbourne Institute of Technology, Australia

Bachelor of Digital Media Technology from Zhejiang University of Science and Technology